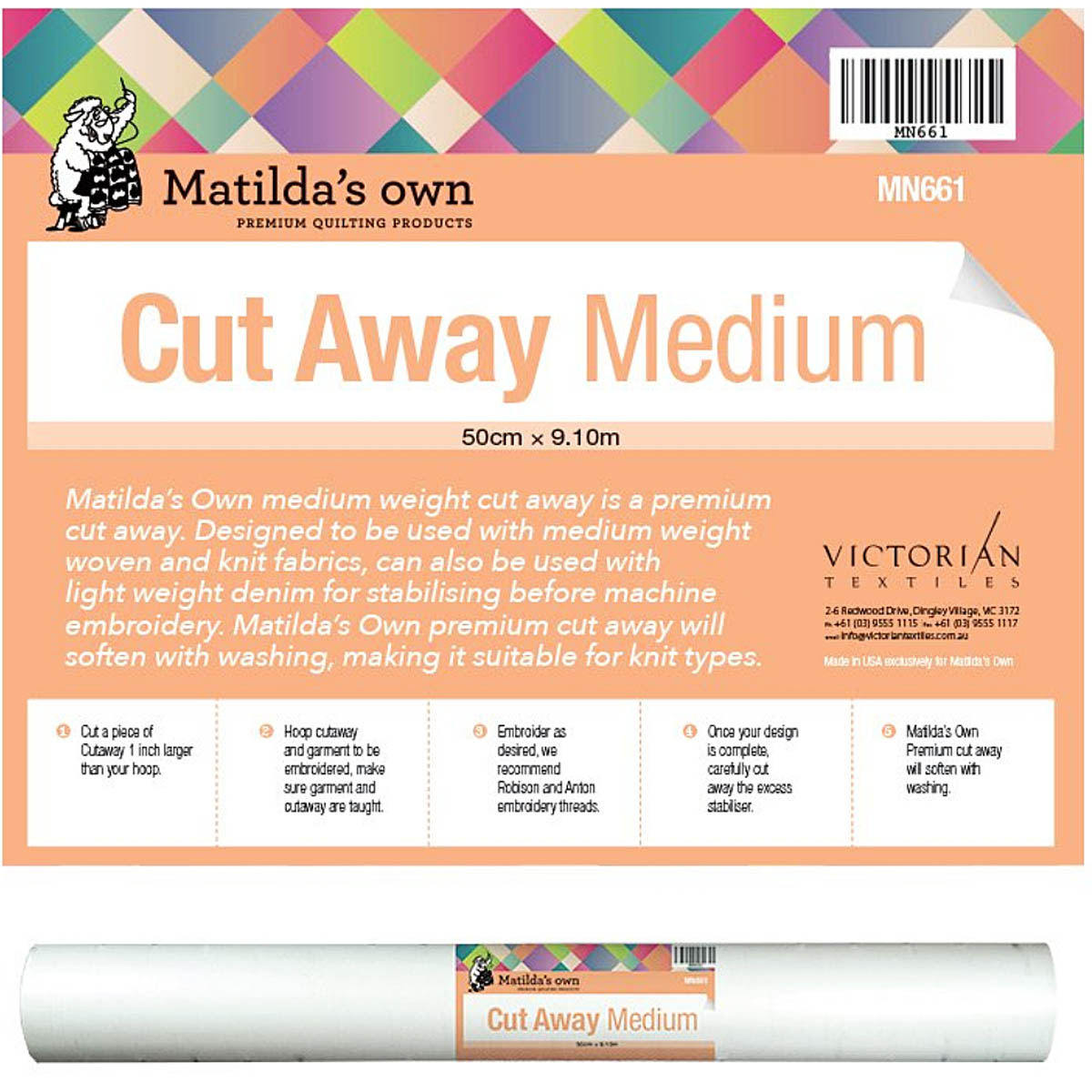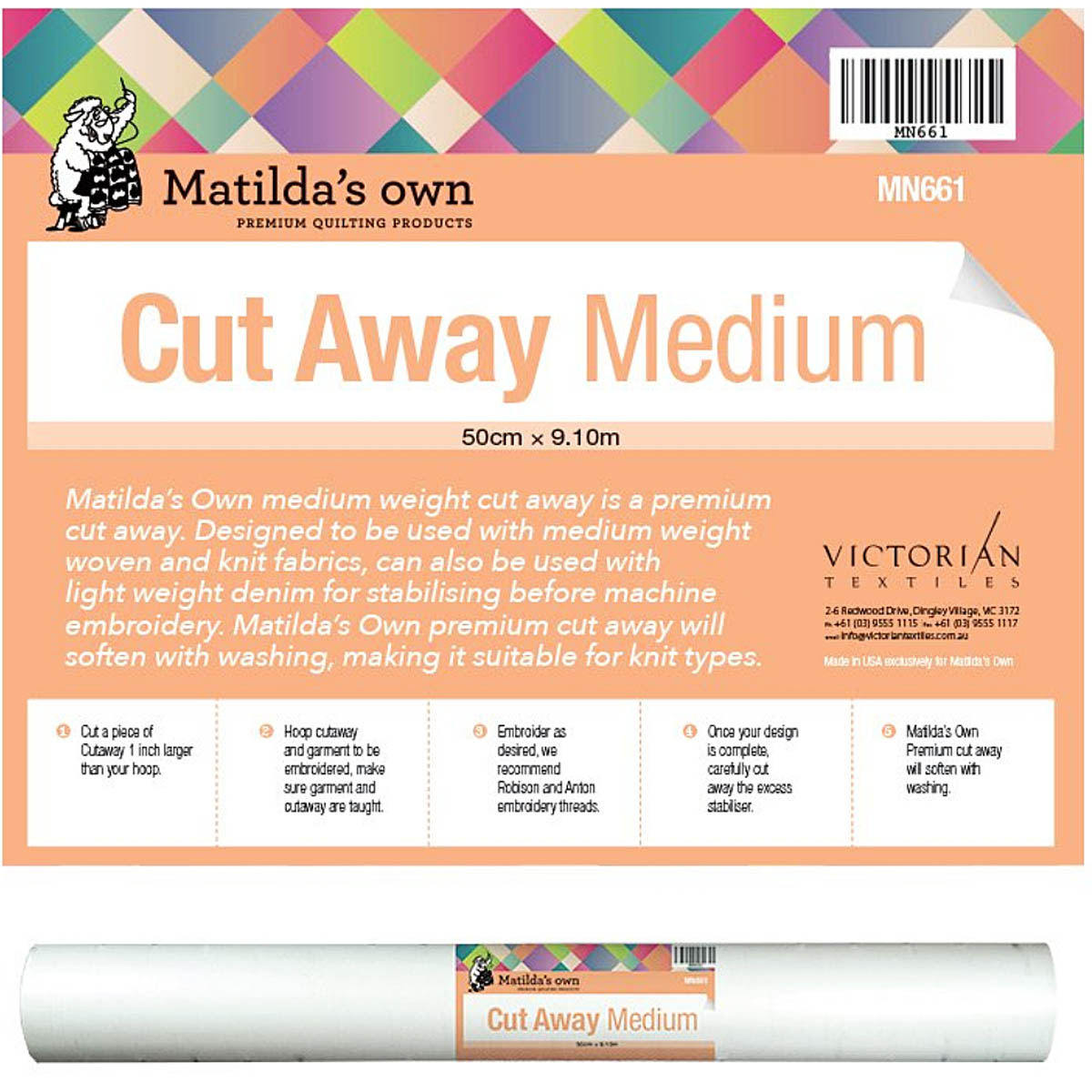 Matilda's Own
Cut Away Non-Woven Stabiliser (Medium) - Matilda's Own
$2.00
Ask us a question
Matilda's Own medium weight non-woven cut away is a premium cut away.
Designed to be used with medium weight woven and knit fabrics.
Can also be used with light weight denim for stabilising before machine embroidery.
Can also be used as a double layer in the middle of face masks (sandwiched between two fabrics outer fabrics).
NB:  Matilda's Own premium cut away will soften with washing making it suitable for knit types.