Crochet Hooks
Knit Pro
KnitPro #10517 AFGHAN/TUNISIAN CROCHET HOOK CONNECTOR
$3.50
KnitPro #10517 Symfonie Afghan/Tunisian Wood Crochet Hook Connector. An innovative tool that helps convert a pair of Symfonie / Spectra Interchangeable Hooks to a Traditional Tunisian / Afghar Crochet Hook (double...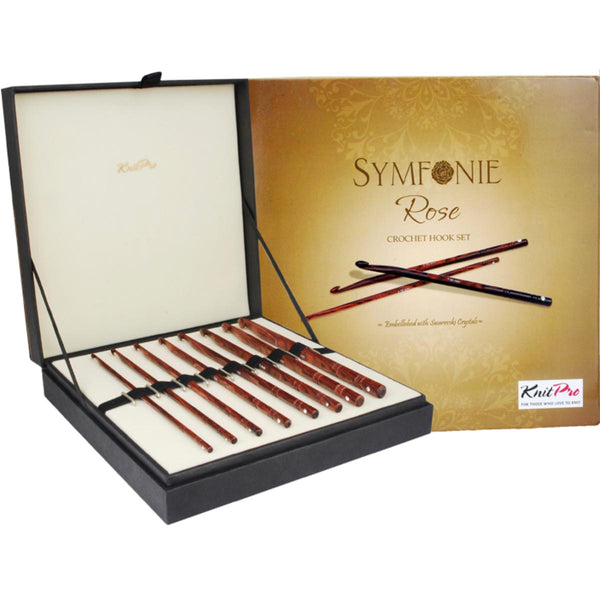 Knit Pro
KnitPro #20736 SYMFONIE ROSE CROCHET HOOK SET (8 Hooks) with Zwarovski Crystals
$143.85
Knit Pro #20736 Symfonie Rose Crochet Hook Set makes the perfect gift! These exquisite crochet hooks make the perfect gift for the crochet artist: Monogrammed box set of 8 single ended densified laminated...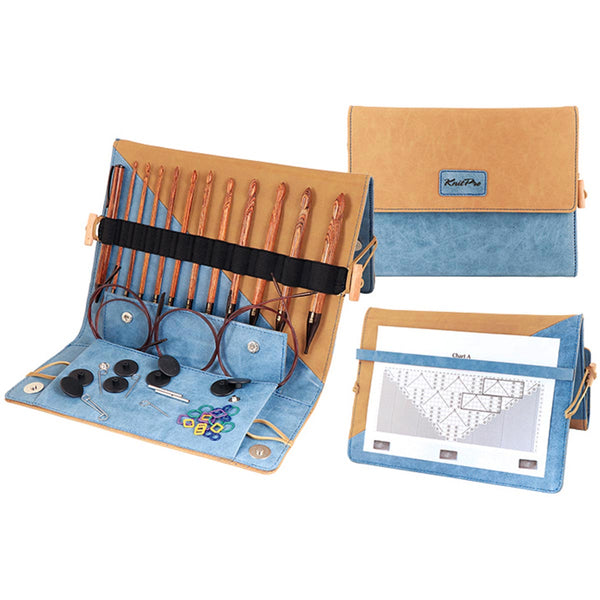 Knit Pro
KnitPro (31286) GINGER DELUXE IC AFGHAN CROCHET HOOK SET & Accessories
$153.89
Knit Pro GINGER #31286 Afghan Crochet Hook Deluxe Set  makes the perfect gift! These exquisite crochet hooks are made from the same beautiful laminated wood that is used for Symfonie. The quality denim and...
KnitPro
KnitPro - WAVES - Set of 9 Aluminum Crochet Hooks in "Soft-Feel' Ergonomic Handle
$59.65
This is the most beautiful ergonomic crochet hook set to help those who have stiffness in their hands or arthritis to crochet more comfortably.Beautifully presented in a coloured zipper case....
Knit Pro
KnitPro 20730 SYMFONIE WOOD CROCHET HOOK SET of 5 (Double Ended)
$58.99
Set of 5 double ended crochet hooks sizes 3.00 - 3.5mm, 4.00 - 4.5mm,    5.00 - 5.5mm , 6.00 - 6.5mm, & 7.00 -  8mm Light in weight, smooth,...
Sold Out
Knit Pro
KnitPro 47480 ZING CROCHET HOOK SET of 9 (Single Ended)
Sold Out
This beautiful KnitPro 47480 Zing Crochet Hook Set will make a wonderful gift for that crocheter in your life.    In a spectrum of colours so bright and lively that...