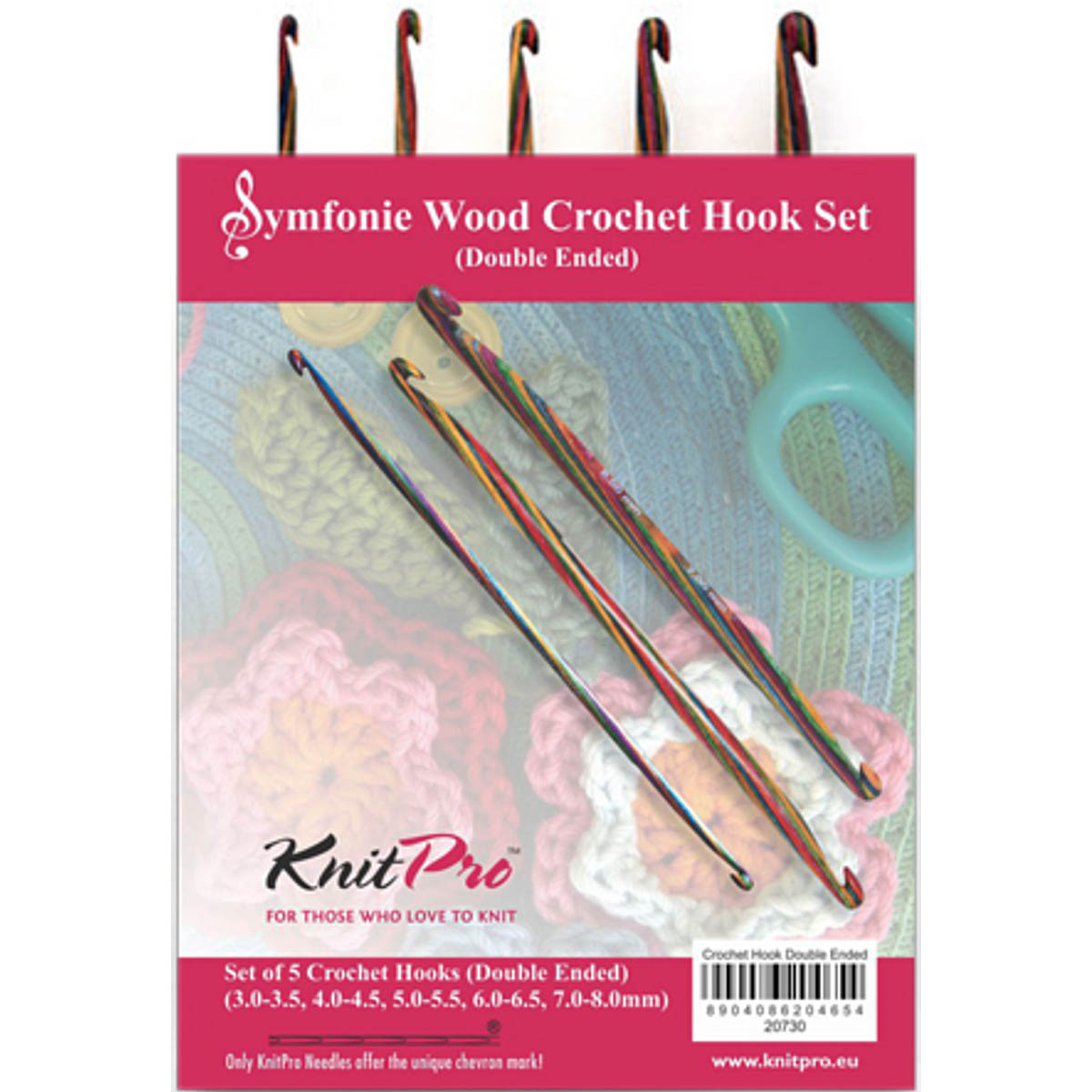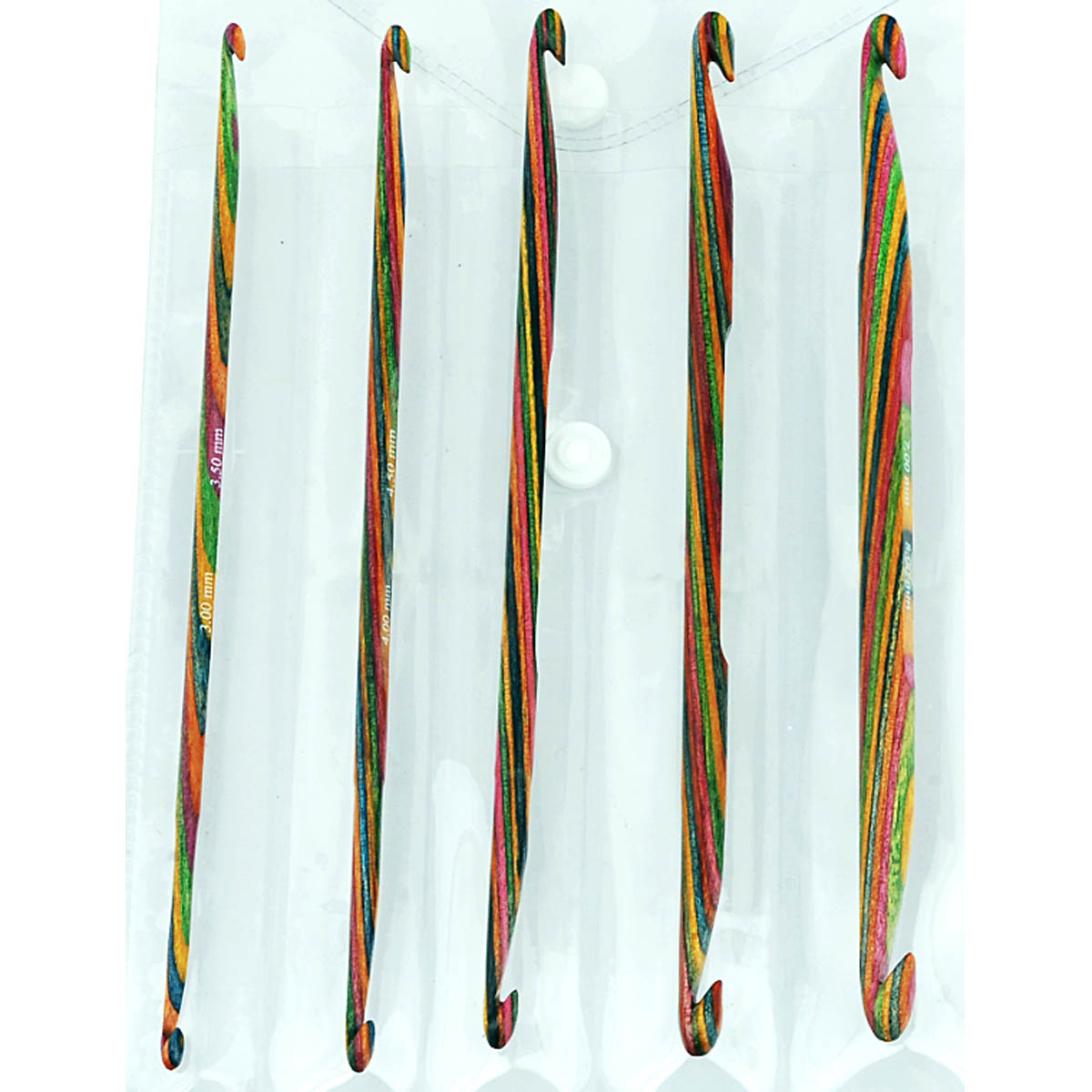 Knit Pro
KnitPro 20730 SYMFONIE WOOD CROCHET HOOK SET of 5 (Double Ended)
$40.00
Ask us a question
Set of 5 double ended crochet hooks sizes 3.00 - 3.5mm, 4.00 - 4.5mm,    5.00 - 5.5mm , 6.00 - 6.5mm, & 7.00 -  8mm

Light in weight, smooth, polished rainbow coloured birchwood ensures effortless glide

Warm to the touch, gentle in the hand and ideal for everyone

15cm length

Presented in clear vinyl snap-shut pouch

Hand crafted by skilled artisans, this set is specially designed for discerning crocheters and includes the most popular crochet sizes.

Knit Pro Set No. 20730
IMPORTANT - PLEASE READ
DISCLAIMER REGARDING COLOUR: One of the drawbacks of shopping online is that every monitor or screen shows colour differently, and therefore the colour of the product that you see on your screen may not be a true representation of the actual colour. Therefore, the item you receive may be a slightly different colour/shade from what you expected.

If you have any questions about this item, please contact us before you buy.

CUSTOMS DUTY: If you are buying from outside of Australia, it is possible that you may be charged Customs Duty or other similar charges before your order will be released to you. We are in no way accountable for customs duty, handling fees or taxes that a Buyer may be required to pay upon delivery. We recommend that Buyers check with the appropriate authority in their country before they buy.

POSTAGE/SHIPPING: Postage/Shipping charges are based on item $ value, weight, bulk and destination. No shipping calculator is sophisticated enough to accurately compute postage so we may accidentally overcharge you. If this happens, please rest assured that we refund any shipping overage.

INTERNATIONAL CUSTOMERS: Shipping is set so that tracking kicks in at a certain value+weight point. So it is best to ask for a postage/shipping quote before you buy.

DELIVERY TO MULTIPLE DWELLINGS/SHOPPING CENTRES/OFFICE BUILDINGS:
NB: Delivery to a multiple dwelling/office/shopping complex must have tracking, so do not select Regular Mail. If your delivery is to one of the above types of address and you have chosen Regular Mail instead of Prepaid Satchel orExpress Post, you will be have voided your right to make a claim against the Seller for loss of, or damage to your order in transit.