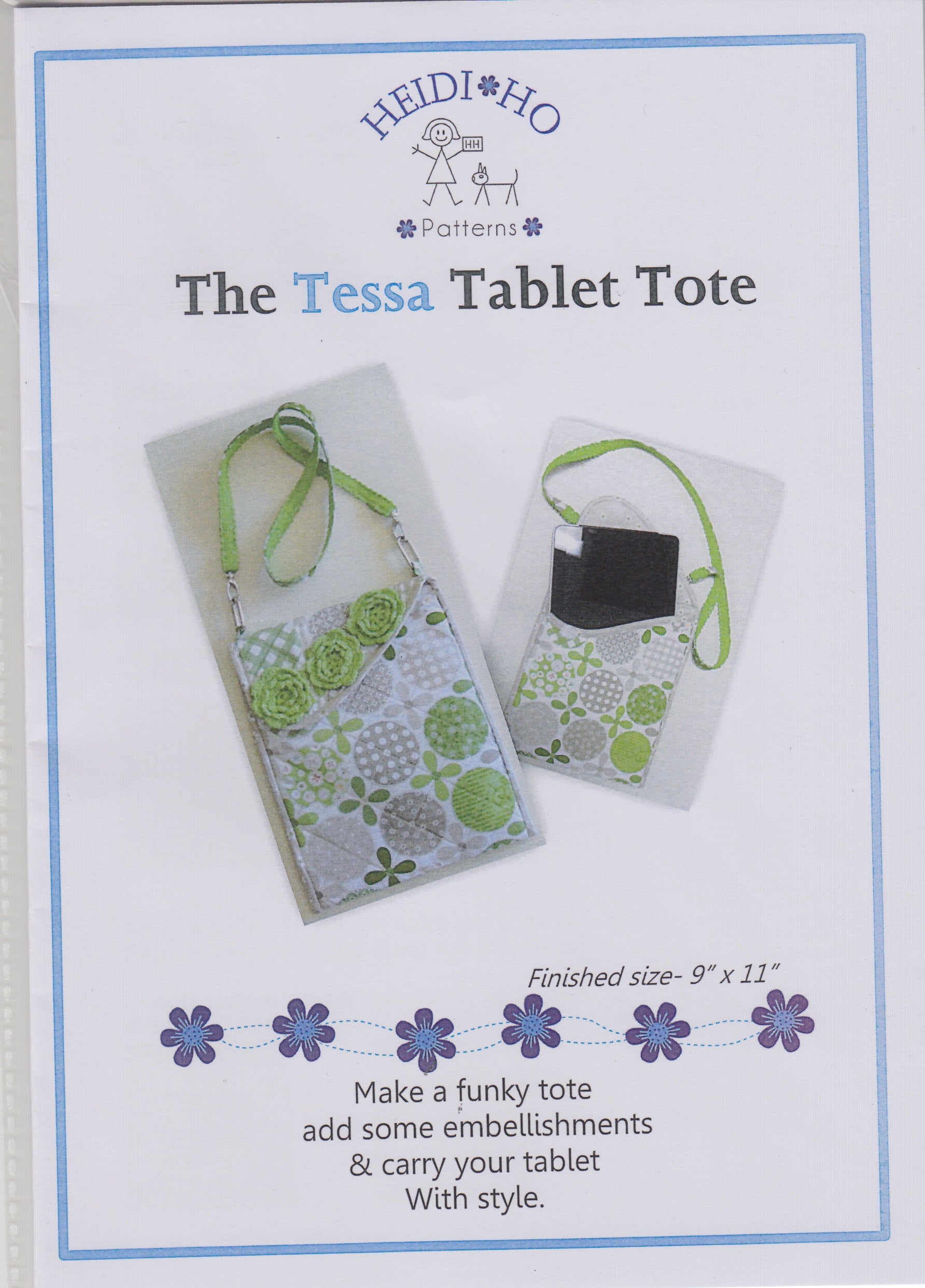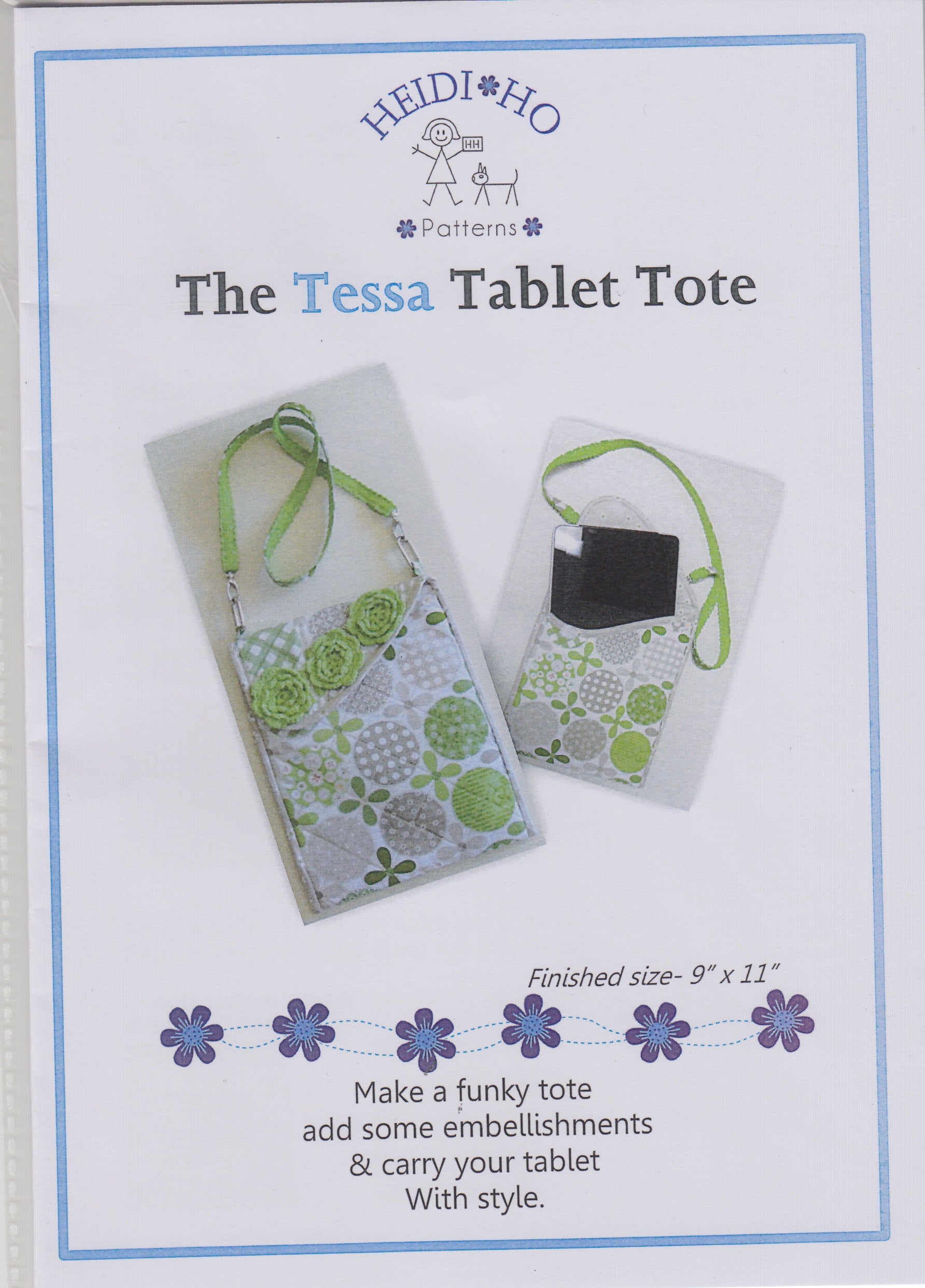 Heidi Ho Patterns
TESSA TABLET TOTE PATTERN - Pattern - by Australian Designer Heidi Ho Patterns
$11.00
Ask us a question
BOOK/PATTERN CONDITION: This is a brand new/never used Pattern.
AUTHOR/DESIGNER: Australian designer Cheryl, of Heidi Ho Patterns
This pattern and instructions is typical of a pattern for a quilter or crafter. Tissue paper 'cut out' patterns are not included.  
THE TESSA TABLET PATTERN by HEIDI HO PATTERNS

Make a funky tote, add some embellishments & carry your tablet with style.


Finished size: 9" x 11"

 GENERAL SEWING ACCESSORIES:

Sewing machine

rotary cutter, ruler & mat

matching construction thread

size 12 denim needle
**This item is not returnable.