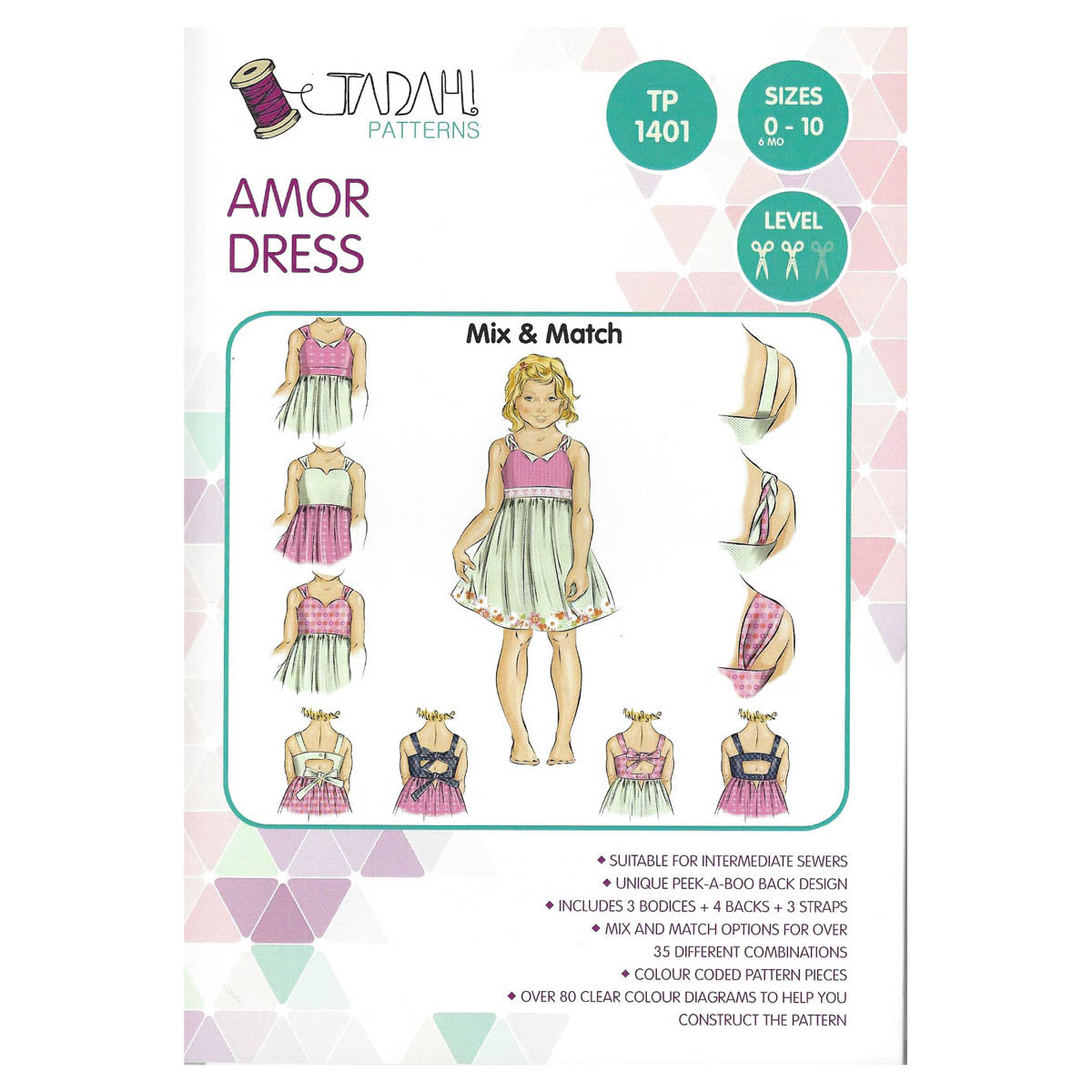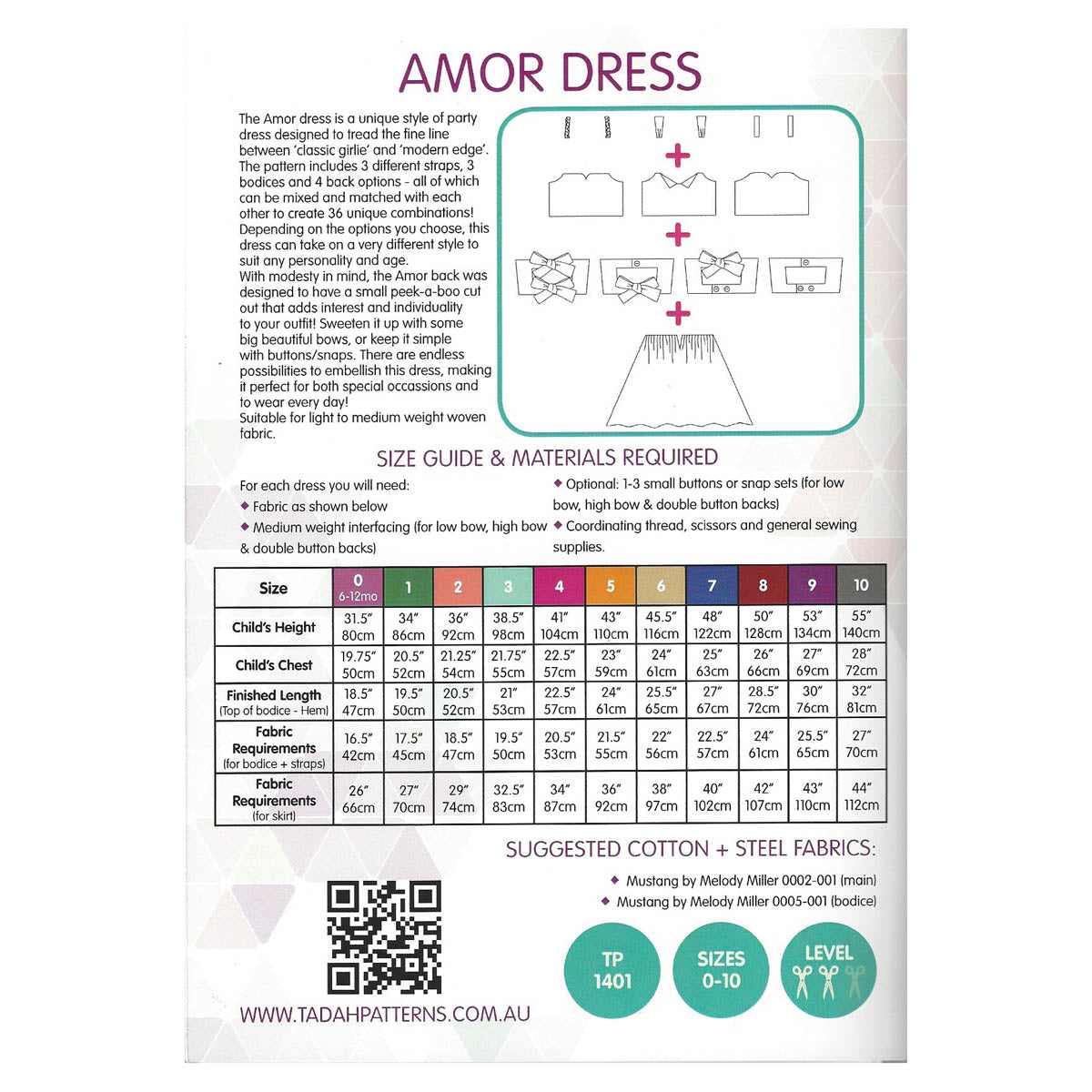 Tadah Patterns
TADAH - AMOR DRESS - 0 (6-12months) - 10
$14.00
Ask us a question
PAPER PATTERN & INSTRUCTIONS:
AMOR DRESS - Mix & Match - 0 (6-12months) - 10
The Amor dress is a unique style of party dress designed to tread the fine line between 'classic girlie' and 'modern edge'.
The pattern includes 3 different straps, 3 bodices and 4 back options - all of which can be mixed and matched with each other to create 36 unique combinations! Depending on the options you choose, this dress can take on a very different style to suit any personality and age.
With modesty in mind, the Amor back was designed to have a small peek-a-boo cut out that adds interest and individuality to your outfit! Sweeten it up with some big beautiful bows, or keep it simple with buttons/snaps. There are endless possibilities to embellish this dress, making it perfect for both special occassions and to wear for every day gorgeousness!
This multiple-size pattern fits girls from size 0 (6-12months) to 10 and features colour coding for ease of cutting. It is suitable for intermediate sewers and can be made in any light to medium weight woven fabrics - cotton, seersucker, lightweight denim or linen.
Suitable for intermediate sewers
Unique peek-a-boo back design
3 bodice designs
4 back designs
3 strap designs
Mix and match options for over 35 different combinations
Colour coded pattern pieces
Over 80 clear colour diagrams to help you construct the pattern
And Tadah is different.  It offers the following:
Full colour comprehensive tutorials
Tips and tricks throughout
Multi-size and many options in each pattern
Colour coded pattern pieces
AUTHOR/DESIGNER: Tadah Patterns
Tadah® Patterns (formerly Fresh Patterns) was born out of love of sewing and determination to create clothing that is practical and comfortable for little ones to wear, yet so beautiful that they will turn heads all over town.
Tadah® Patterns uses timeless styles and adds a fresh twist to bring you modern and funky boutique children's sewing patterns which are not only easy and fun to sew, but give you top quality professional results.
The team atTadah Patterns are passionate about sewing, and excited to share it with the world! It doesn't matter if you are brand new to sewing or a seasoned pro - everyone can find a pattern to enjoy at Tadah Patterns.
SKILL LEVEL: Intermediate