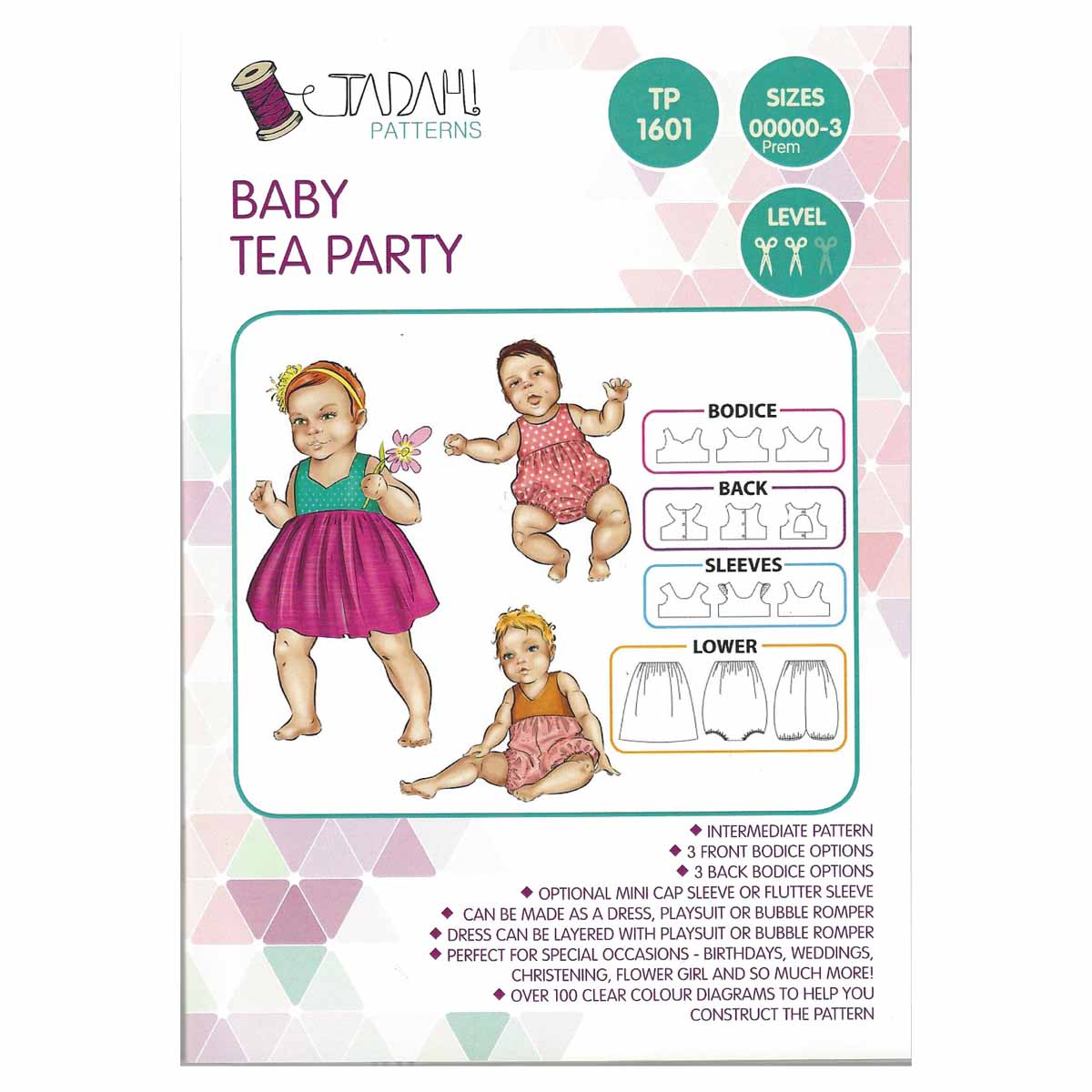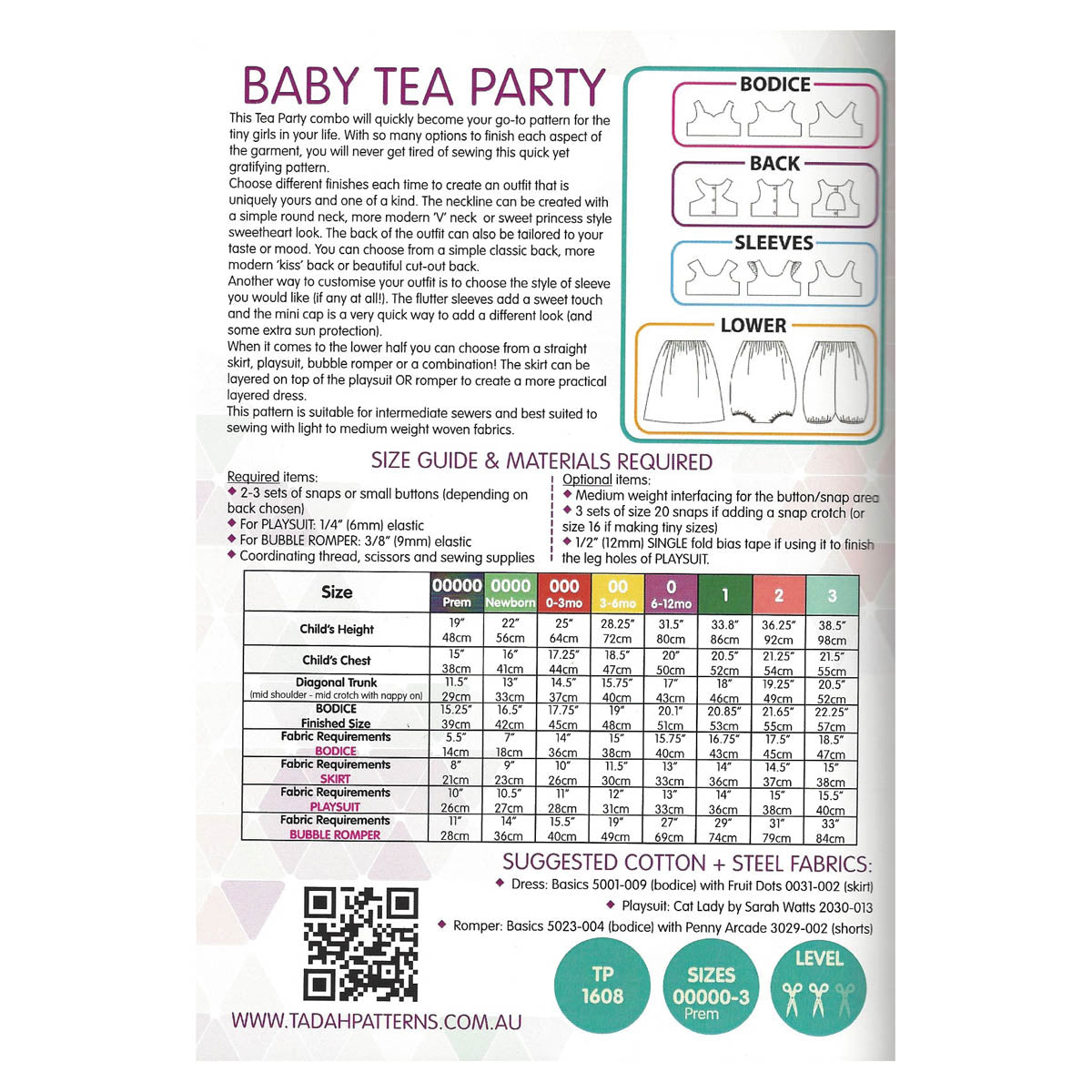 Tadah Patterns
TADAH - BABY TEA PARTY - Dress, Playsuit, Skirt, Bubble Romper -Size 00000(Prem) - 3 Years
$14.00
Ask us a question
PAPER PATTERN & INSTRUCTIONS - Baby Tea Party - Sizes 00000 - 3
3 Front Bodice options 
3 Back Bodice Options
Optional mini cap sleeve or flutter sleeve
Maks as a dress, playsuit or bubble romper
Dress can be layered with playsuit or bubble romper
Perfect design for special occasions such as birthdays, weddings christening, flower girl and much, much more.
And Tadah is different.  It offers the following:
Full colour comprehensive tutorials
Tips and tricks throughout
Multi-size and many options in each pattern
Colour coded pattern pieces
AUTHOR/DESIGNER: Tadah Patterns
Tadah® Patterns (formerly Fresh Patterns) was born out of love of sewing and determination to create clothing that is practical and comfortable for little ones to wear, yet so beautiful that they will turn heads all over town.
Tadah® Patterns uses timeless styles and adds a fresh twist to bring you modern and funky boutique children's sewing patterns which are not only easy and fun to sew, but give you top quality professional results.
The team atTadah Patterns are passionate about sewing, and excited to share it with the world! It doesn't matter if you are brand new to sewing or a seasoned pro - everyone can find a pattern to enjoy at Tadah Patterns.
SKILL LEVEL: Intermediate