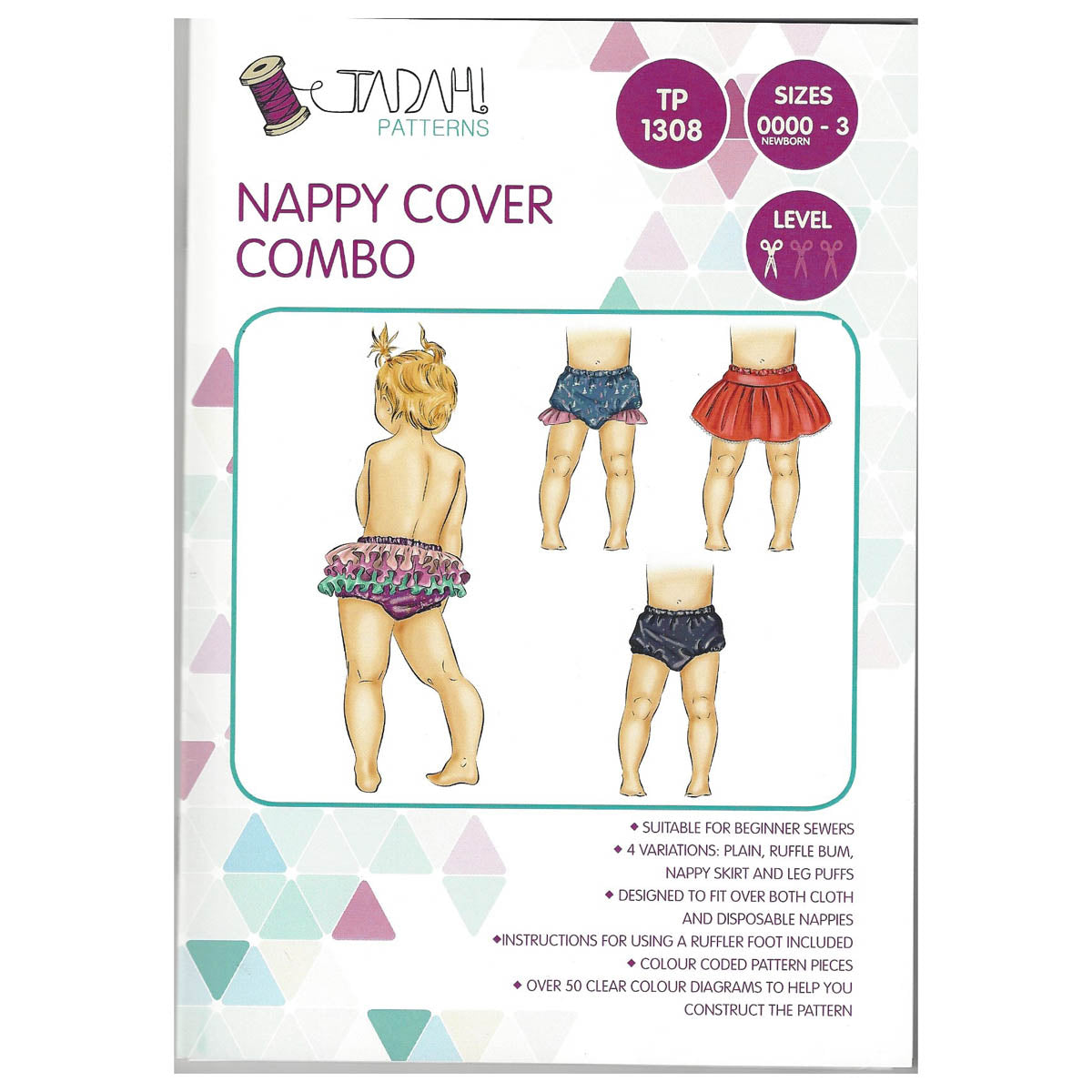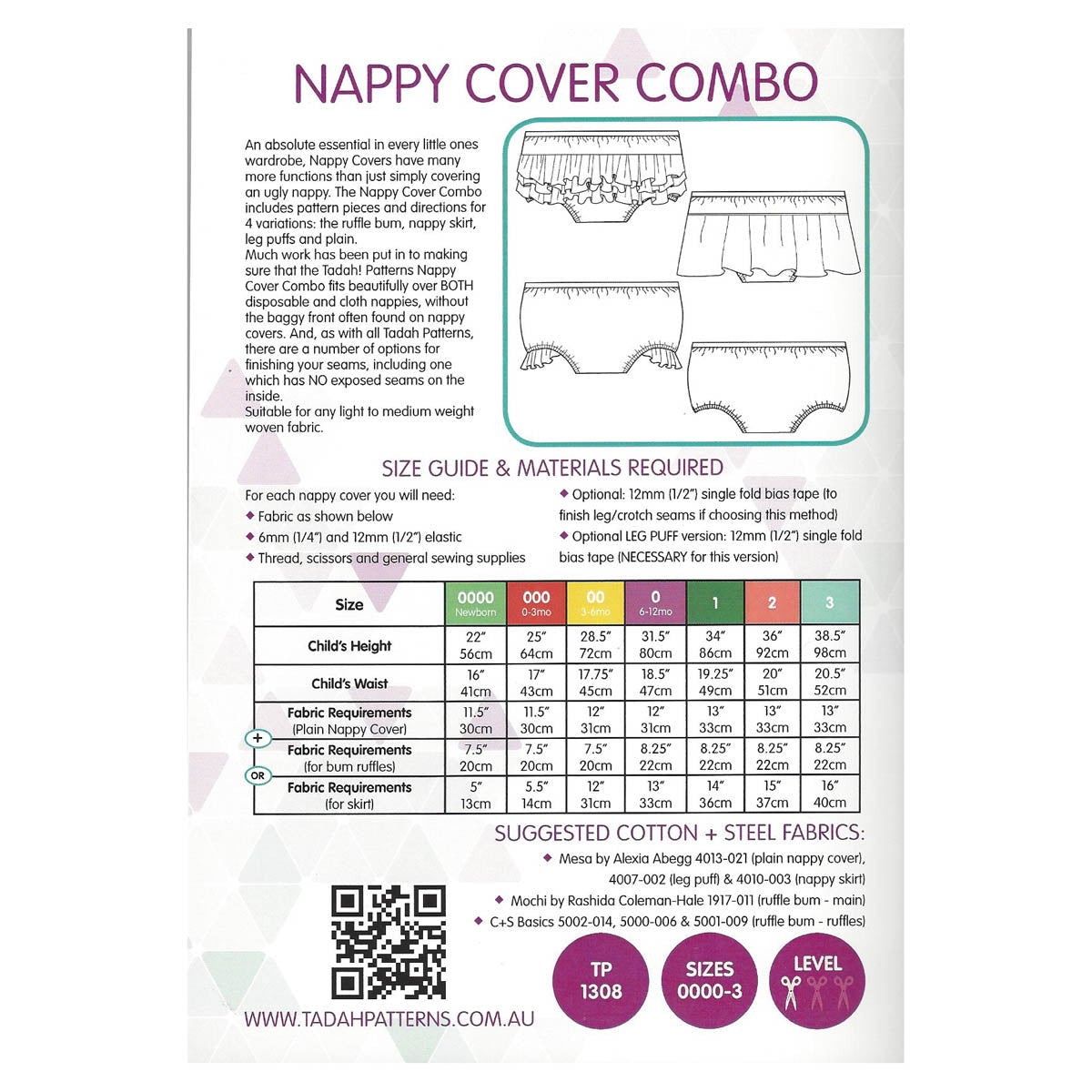 Tadah Patterns
TADAH - NAPPY/DIAPER COVER COMBO - Sizes0000 (newborn) - 3yrs
$14.00
Ask us a question
PAPER PATTERN & INSTRUCTION BOOKLET:
NAPPY/DIAPER COVER COMBO - Sizes 0000 (newborn) - 3 yrs
An absolute essential in every little ones wardrobe, Nappy Covers have many more functions than just simply covering an ugly nappy.
The Nappy Cover Combo includes pattern pieces and directions for 4 variations: the ruffle bum, nappy skirt, leg puffs and plain.
Much work has been put in to making sure that the Tadah Patterns Nappy Cover Combo fits perfectly in BOTH disposable and cloth nappies, without the baggy front often found on nappy covers. And, as with all Fresh Patterns, there are a number of options for finishing your seams, including one which has NO exposed seams on the inside.
This multiple-sized pattern includes sizes 0000(newborn) - 3. It is suitable for the sewing skills of beginners and can be made in light to medium weight woven fabrics—cotton, seersucker, lightweight denim, linen.
Suitable for beginner sewers
4 variations: plain, ruffle bum, nappy/diaper skirt and leg puffs
Designed to fit over both cloth and disposable nappies/diapers
Instructions for using a ruffler foot included
Colour coded pattern pieces
Over 50 clear colour diagrams to help you construct the pattern
And Tadah is different.  It offers the following:
Full colour comprehensive tutorials
Tips and tricks throughout
Multi-size and many options in each pattern
Colour coded pattern pieces
AUTHOR/DESIGNER: Tadah Patterns
Tadah® Patterns (formerly Fresh Patterns) was born out of love of sewing and determination to create clothing that is practical and comfortable for little ones to wear, yet so beautiful that they will turn heads all over town.
Tadah® Patterns uses timeless styles and adds a fresh twist to bring you modern and funky boutique children's sewing patterns which are not only easy and fun to sew, but give you top quality professional results.
The team atTadah Patterns are passionate about sewing, and excited to share it with the world! It doesn't matter if you are brand new to sewing or a seasoned pro - everyone can find a pattern to enjoy at Tadah Patterns.
SKILL LEVEL: Beginner