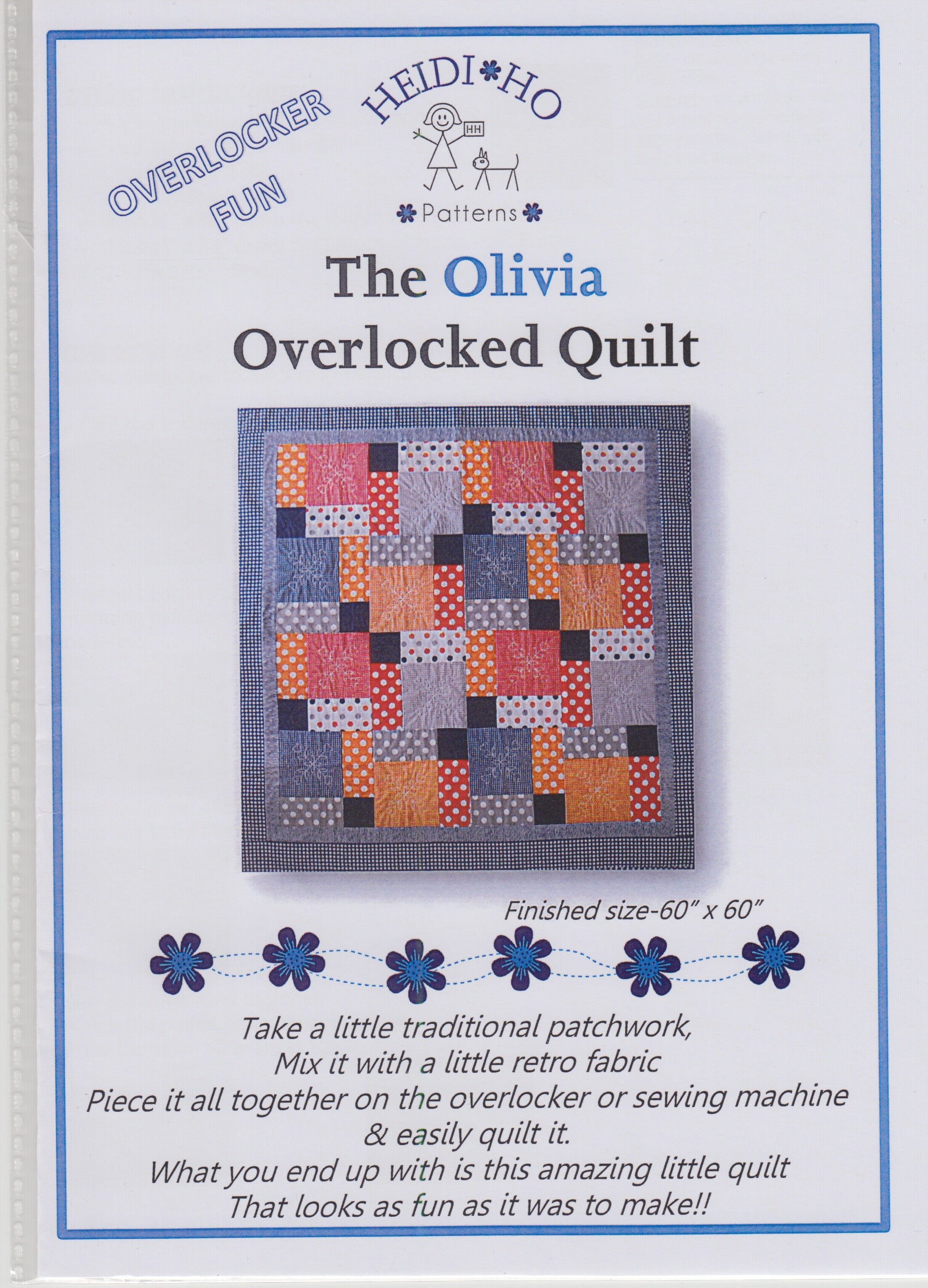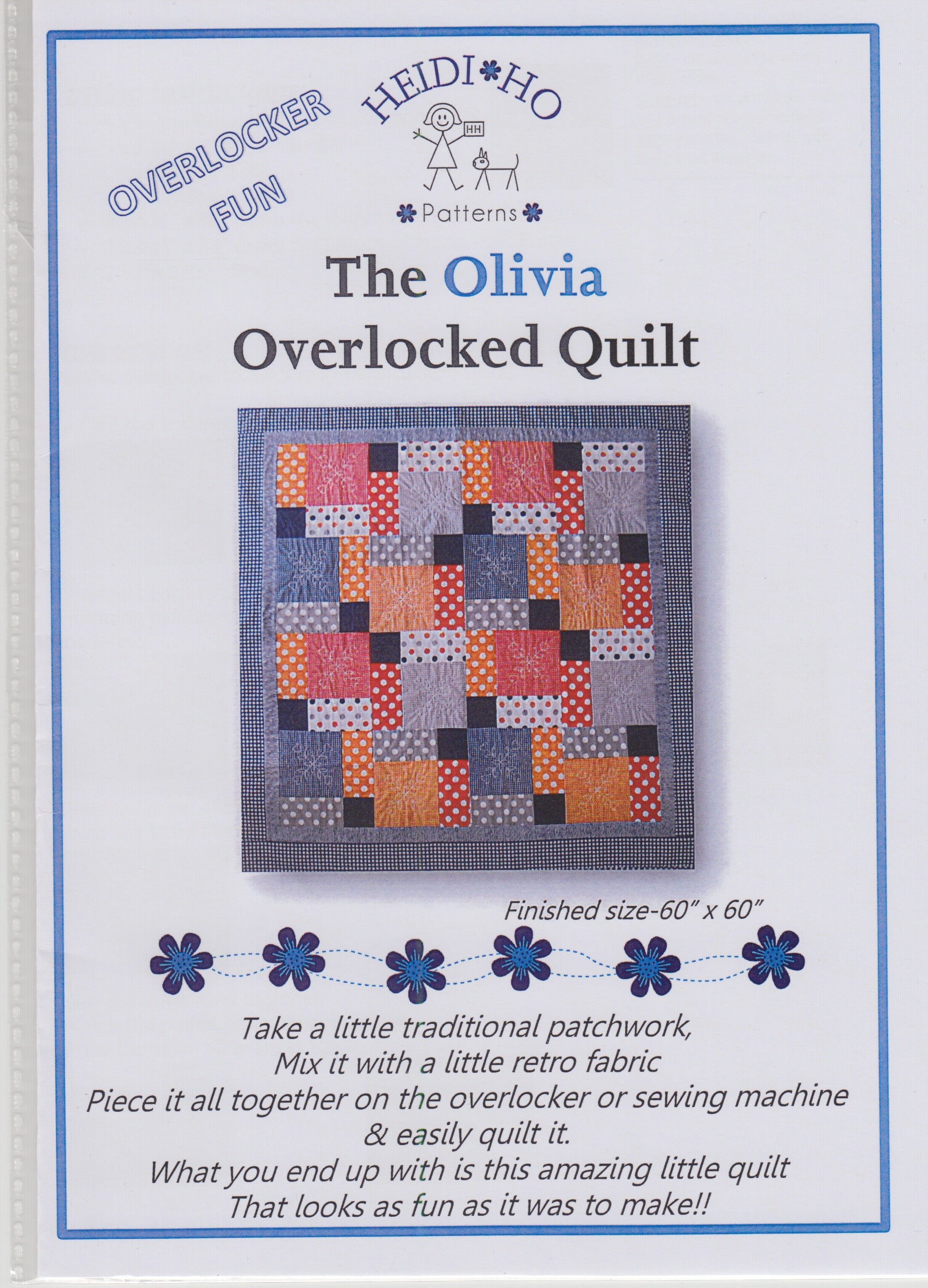 Heidi Ho Patterns
THE OLIVIA OVERLOCKED QUILT PATTERN - by Australian Designer Heidi Ho Patterns
$11.00
Ask us a question
BOOK/PATTERN CONDITION: This is a brand new/never used Pattern.
AUTHOR/DESIGNER: Australian designer Cheryl, of Heidi Ho Patterns
This pattern and instructions is typical of a pattern for a quilter or crafter. Tissue paper 'cut out' patterns are not included.  
THE OLIVIA OVERLOCKED QUILT PATTERN by HEIDI HO PATTERNS

Take a little traditional patchwork, mix it with a little retro fabric, piece it all together with the overlocker or sewing machine, and easily quilt it. 

This is a fun quilt to make.

Finished size 60" x 60"

 FABRIC REQUIREMENTS:

9 Fat or Skinny Quarters as illustrated - 1 x plain, 4 x gingham, 4 x spots (or fabrics of your choice.

0.4mts - 1st border

1.7mts - 2nd border & binding

3.4 mts - backing

1.7mts - wadding

 

GENERAL SEWING ACCESSORIES:

Overlocker

4 x overlocker thread

Sewing machine to quilt

or

Sewing machine

1/4" foot

Construction thread

Quilting thread

Quilting pins

Rotary cutter, mat & ruler
**This item is not returnable.